Inner plug (0,8 mm; AISI 430)
1.00 руб.

In Stock

Ex Tax:

1.00 руб.
Used to organize the maintenance of the chimney.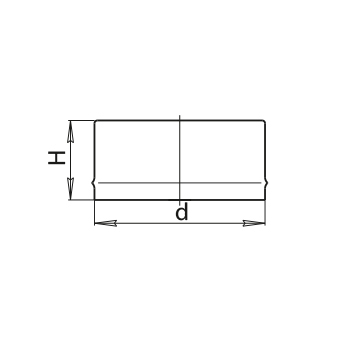 In the role of a heat-insulating material, mineral wool, based on a basalt fiber without a binder, with operating temperature up to 700 ° C, stands. It is also necessary to take into account the fact that the thickness of the thermal insulation and the temperature of the exhaust gases determine the temperature of the outer tube casing. The coefficient of temperature decrease varies between 0,15-0,25, which is experimentally confirmed for insulation of 50 mm.
Design and installation of the chimney requires guidance on the rules for choosing the diameter and height of the chimney, and the intensity and frequency of the heat-generating apparatus. However, it is worth remembering that even if the chimneys-sandwiches and provide increased fire safety, they are not her one hundred percent guarantee. Therefore, the passage through roof and ceiling ceilings requires the mandatory use of additional elements of fire safety.
For those devices that operate on solid fuel, it is recommended to use 0.8 mm thick steel.
Chimney sandwiches - this is the best option for heating appliances of modern type, having high efficiency and low temperature of flue gases.