Buy profitably Vesuvius PK-01 stove-fireplace and AOT-06 Buran heating stove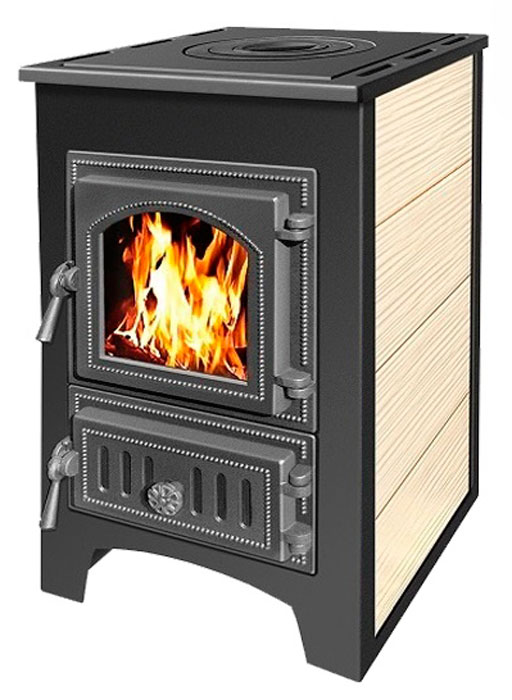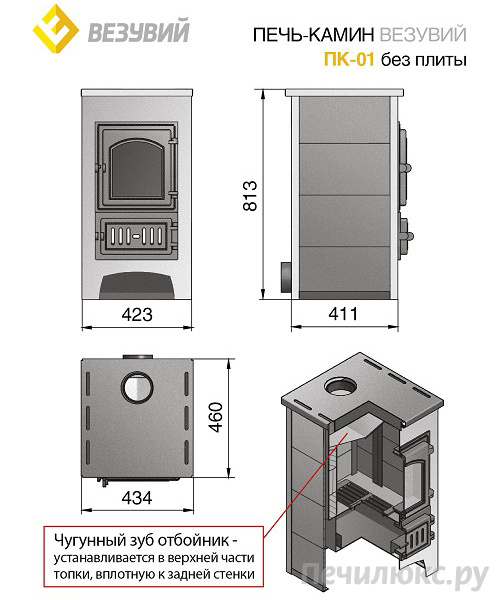 Furnace-fireplace Vesuvius PK-01 with a furnace door with glass, with a capacity of 9 kW, has a cooking surface (stove), designed for heating rooms up to 150 m3.
A cast-iron blow-out door with a system for adjusting the burning modes and a tightness of the furnace ensures a burning duration of up to 5 hours on one tab of firewood. Furnace furnace is lined with high quality fireclay, which, if necessary, can be easily replaced. The lining of the furnace and the cast-iron grate provide a long service life for the fireplace for at least 10 years.
The advantage of the furnace - Vesuvius fireplace PK-01 (270)
Fireplace made of high quality structural steel
Cast iron furnace door Vesuvius 270 with heat-resistant glass
Pig-iron double door with combustion control system
Cast Iron Cooktop
Cast iron grate
The furnace is lined with highly replaceable high quality chamotte
Ceramic side panels
Power PK-01 (270) 9kW (150m3)
Duration of burning of one bookmark of firewood up to 5 hours
The ability to connect an electric fan, which provides "turbojet" heating of the room
Service life not less than 10 years
____________________________________________________________________________________________________________